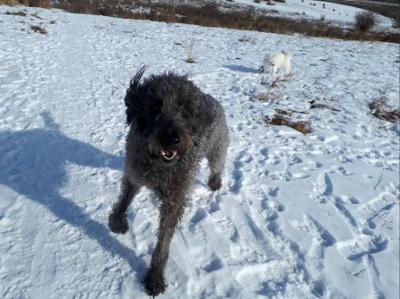 "Our dog absolutely loves Hayley - probably more than anyone! We love her because she's so responsible, reliable, organized and trustworthy.
Iremember seeing her, years ago, at the park with her "clients". I watched how well she had her pack under control... how they were having fun, but how she was watching their every move. I asked her for her card, and the rest is history.
We've been very happy with her service for years. She's an absolute gem. And our dog could not love her more!"
Lori Dundas - March 27 2020
"Hayley has been taking our pup out for group walks for the past 3 years now, and I am endlessly grateful for how wonderful and accomodating she has been.
She was very patient with Jet's initial shyness, and made sure that he didn't get overwhelmed- now he can hardly get out the door fast enough when she arrives to pick him up, and he gets great exercise and socialization experiences through Hayley's services.
Hayley is also so accomodating to my changing schedules, and always tries her best to fit us in even on short notice or when it isn't particularly convenient to her schedule- I can't thank you enough for doing this for us ? I love getting photos of the dogs on their outings, and never feel out of the loop because Hayley always communicates and answers texts promptly, which is great for any dog-owner's peace of mind. I highly recommend Hayley to anyone looking for a reliable and caring dog walking service!"
Evany Forrest - May 10 2019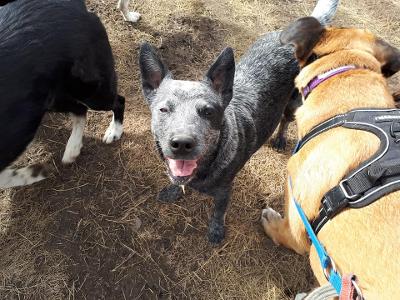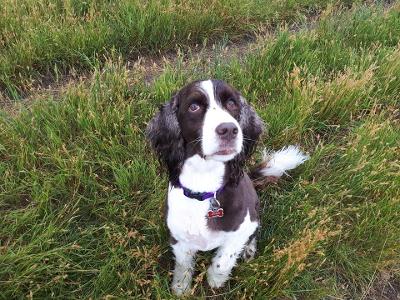 "Hayley has been walking Jayda and boarding her when we go on holidays for 5 years now. She loves our animals and treats them like her own. We're so lucky to have found her!"
Karen karpuk - November 21 2018
"I Highly recommend Hayley, she loves our dog like her own."
Angela Lewis - October 3rd 2018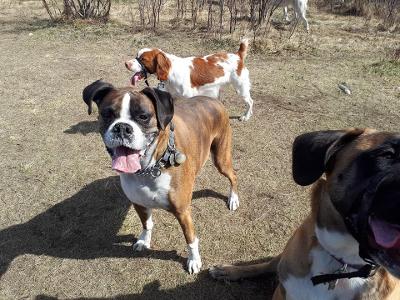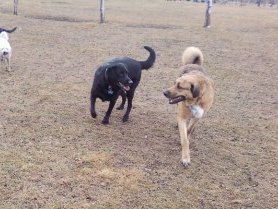 "Hayley is reliable, dependable, responsible and friendly. When we tell Hugo and Max (our dogs) that Hayley is coming to walk them that day, they get excited – they know Hayley by name. They love Hayley and look forward to seeing her. When we are at the dog park and Hayley is there too they always gravitate to her. She has a way with our dogs and with all the animals we've seen her with.
Hayley is always flexible around our busy schedules. She is generous with her time for our dogs and we know they are in good hands. We know we can count on her – and we wouldn't trust Hugo and Max with anyone else. Her service is second to none.
Hayley is a genuine, exceptional individual."
Christina Rontynen - July 3rd 2011
"Hayley and our pup, Chet, have become fast friends in mere months! We are so grateful to have Hayley attending to Chet's needs while we are at work. We come home to a happy, healthy, and well-adjusted dog.
Hayley is professional, conscientious, and considerate. She takes the time to comment on Chet's development, and fills us in on his wild adventures at the dog park, via a small notebook.
We could not have asked for a better arrangement, and would highly recommend her and her services to others."
Sarah King - November 23rd 2010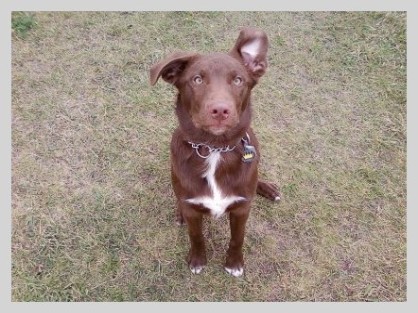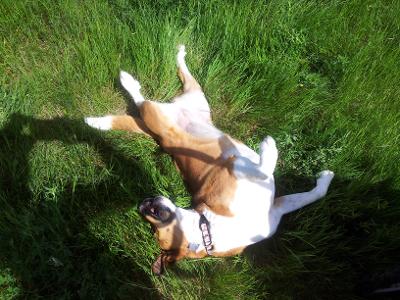 "Hayley has been walking our dog Shya for a few months now and things are going great! Shya is a rescue and is timid around new people so it can be difficult for her to trust people with out us being around. We were worried that she would play shy with Hayley but Hayley took the time she needed to make sure Shya felt comfortable with her before trying to get her out for a walk.
When Hayley started working with Shya we really appreciated that she would leave us daily updates on how things were going which showed she really cared about Shya's progress. In her time dog walking for us Hayley has been very reliable and accommodating to our schedules and Shya really seems to have done well with her.
I would recommend Hayley to anyone looking for help with their pets!"
Ashley Elliott - April 22nd 2010
"Hayley has an excellent understanding of the relationship between owners and their pets.
Hayley's dog walking and pet sitting services are professional and let you feel at ease that your pet is being taken care of as if you were there."
Lindsay Kennedy - April 17th 2010